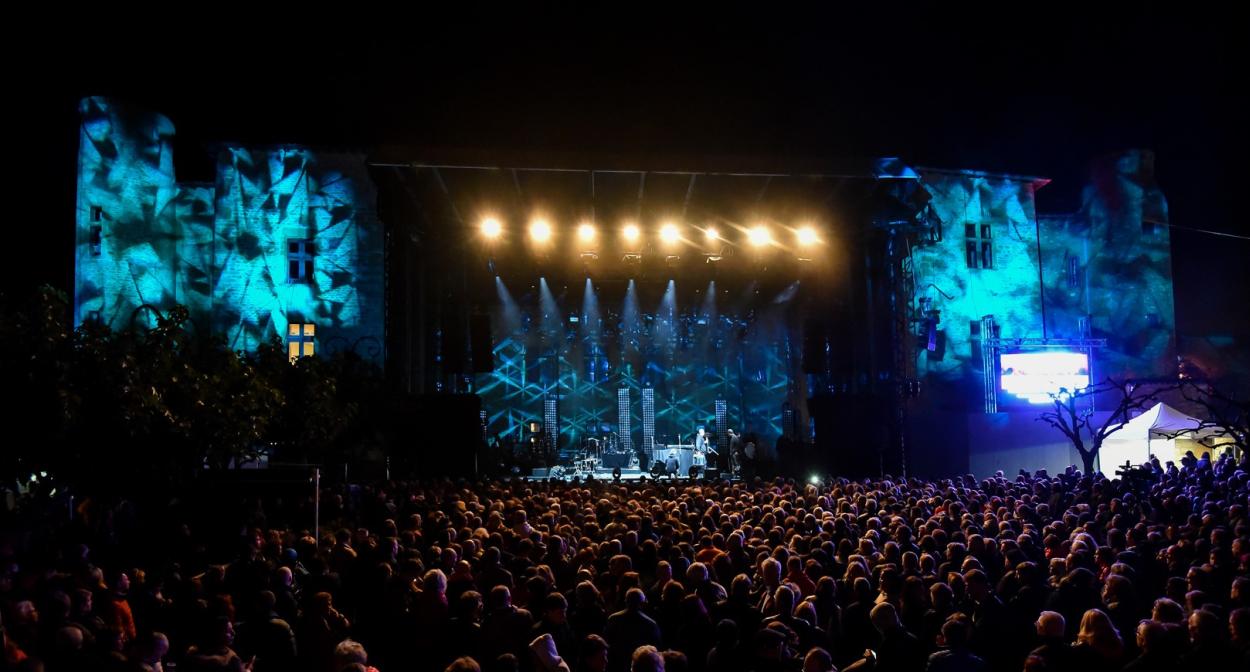 The Festival is a fun, musical introduction to the Beaujolais des Pierres Dorées terroir and region.
Organised by the "Les Vendanges Musicales" (Musical Wine Harvest) association, established in January 2015, the Festival is truly eclectic and offers a varied programme. This village fête punches above its weight too with big names such as French rock bands BB Brunes and Fatals Picards, but you'll find local talent – and young acts – too!
The Festival's timing is not by chance: September is an important moment for the Beaujolais region – wine harvest time– and music events are few and far between.
The Festival takes place on the main square of the charming village of Charnay, and artists perform on the forecourt of the 17th century château-town hall, transformed into a stage for the occasion. Dressing rooms, catering and backstage technology are housed inside the château.
The Festival Village includes a champagne bar and various food outlets. You'll also have the chance to meet retailers from the village of Charnay. The special coins used at the Festival are a nod to the surrounding wine region: The Bacchus!
This year's musical wine harvest runs from 21 to 22 September and is an event you can't afford to miss!