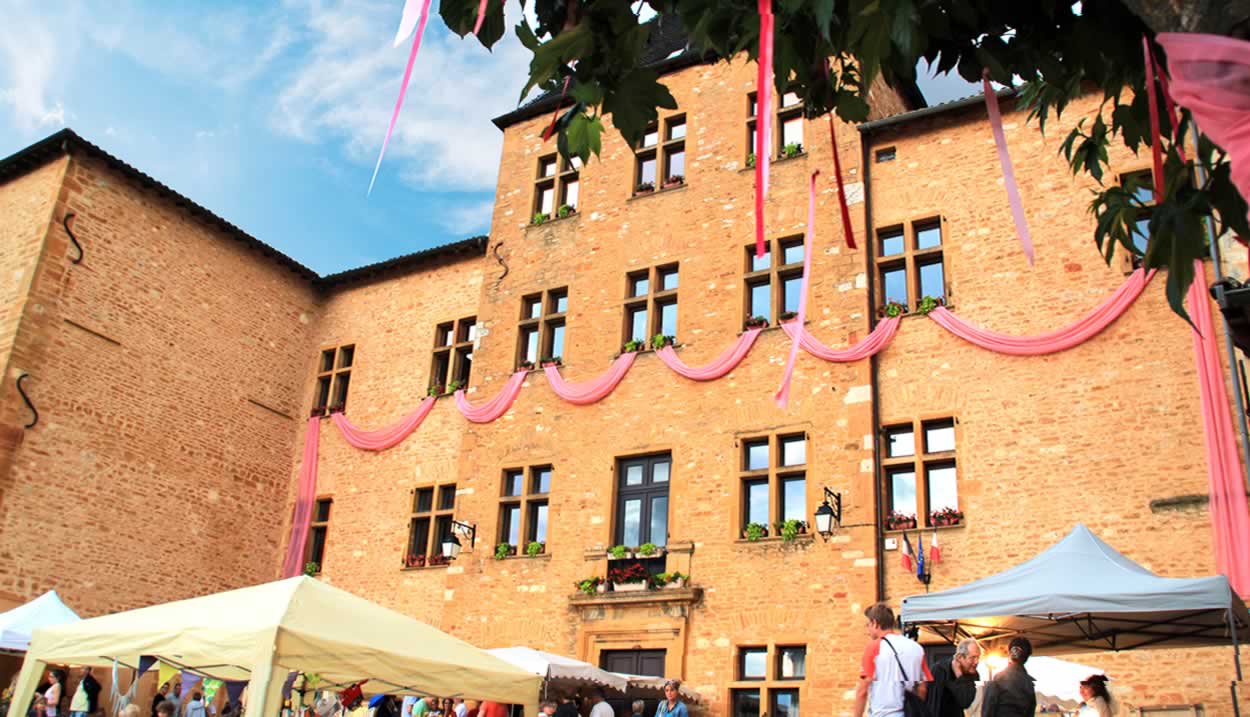 Looking to kick-start your summer with the perfect break in Beaujolais? Head into the heart of the destination for a holiday you'll never forget. Learn about the region's rosé wines and local products at one of the many events, attend a performance or explore the picturesque villages. The choice is yours!
From the beginning of July till August each year, the Beaujolais take on a rosy hue as historic monuments, chateaux and churches light up when the sun goes down. A packed programme of entertainment awaits you in village squares, among the vines and even in the Beaujolais.
Enjoy a wine tasting, find out about food and wine matching or learn more about the region and its heritage. Or maybe watch some open-air cinema, visit a night market and attend a concert or performance. There's something for everyone!
infos
When?
July & August
Where?
In the villages of Beaujolais
More information on the event:
Destination Beaujolais
96 Rue de la Sous Préfecture
69400 Villefranche sur Saone
Phone: 04 74 07 27 40