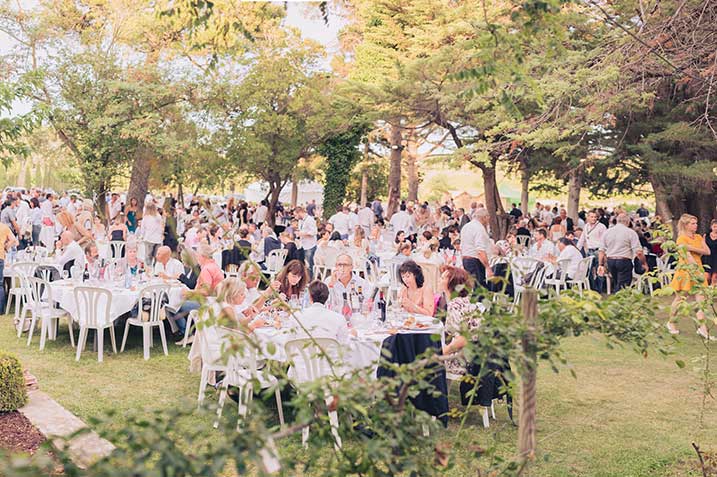 Each summer, the Jazz Festival at the Chateau l'Hospitalet vineyard, near Narbonne, offers several evenings of memorable open-air dinner concerts. A major musical event at the heart of the vineyards.
A key musical event during the summer season, the Jazz Festival at the Hospitalet offers 1,400 spectators, with reserved seating, the opportunity to enjoy a unique concert each night in the courtyard of the chateau.
Come and see the greatest musicians perform in the vineyards of the Languedoc region during an amazing night.
Before the concert, enjoy a delicious dinner in the open air, then finish the party in the jazz cellar while tasting the vineyard wines.
infos
When?
July
When?
Chateau l'Hospitalet
Route de Narbonne-Plage
11100 Narbonne
Phone: +33 (0)4 68 45 28 50
Fax: +33 (0)4 68 45 28 78