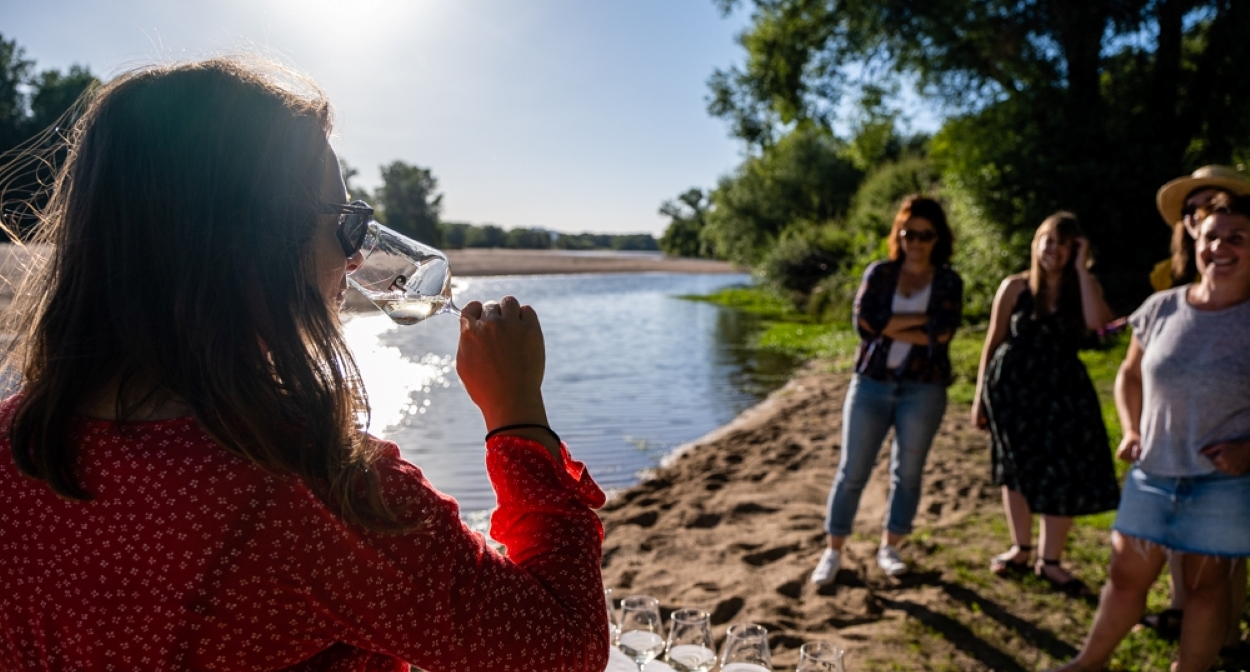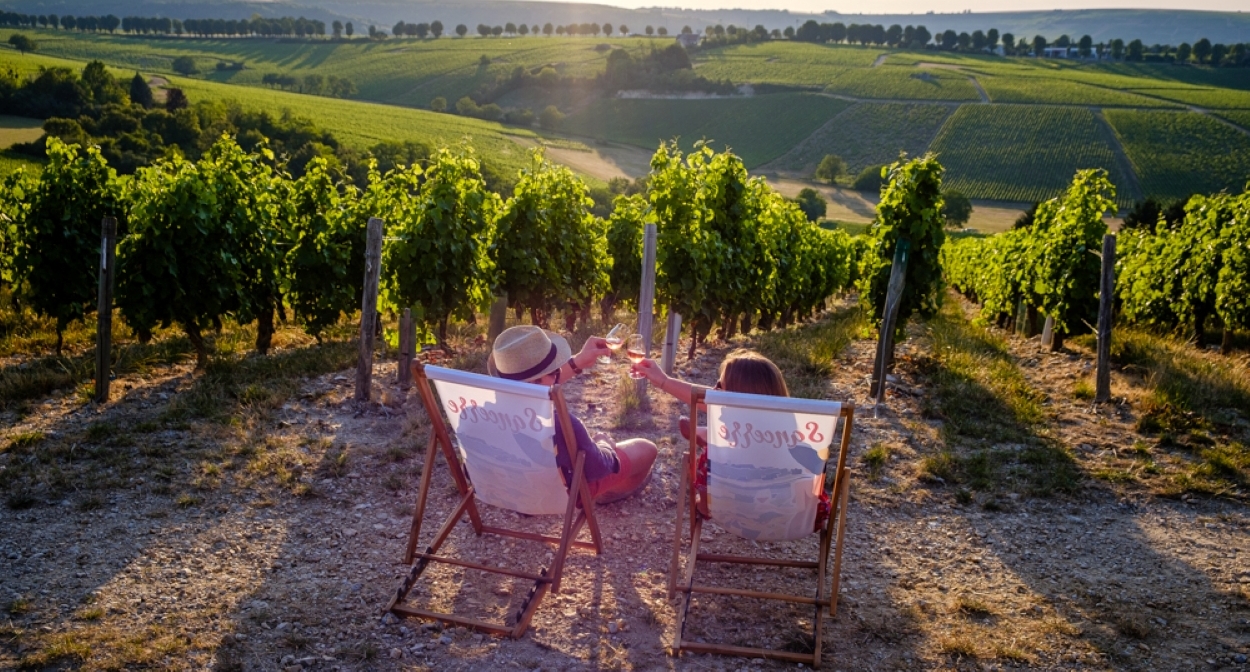 The It's Wine Time events – held from mid-June to mid-September every summer – put the spotlight on the Sancerre, Pouilly-Fumé and Coteaux du Giennois appellations while you enjoy a tasting stroll!
The curious and the interested meet up three evenings a week in a different venue depending on the day: Thursdays, on the banks of the Loire; Fridays, in a historic site; and Saturdays, in the heart of the vineyards.
These open-air outings begin with a guided walk through the vineyard's terroirs followed by a tasting of three different wines.
It's a feast for the eyes and your taste buds!
infos
Where?
In the vineyards of Sancerre-Pouilly-Giennois
When?
Every Thursday, Friday and Saturday of summer
Tour du Pouilly-Fumé
30, rue Waldeck Rousseau
58 150 Pouilly-Fumé
Tel.: +33 (0)3 86 24 04 70.
Maison des Sancerre
3, rue du Méridien
18 300 Sancerre
Tel.: +33 (0)2 48 54 11 35.