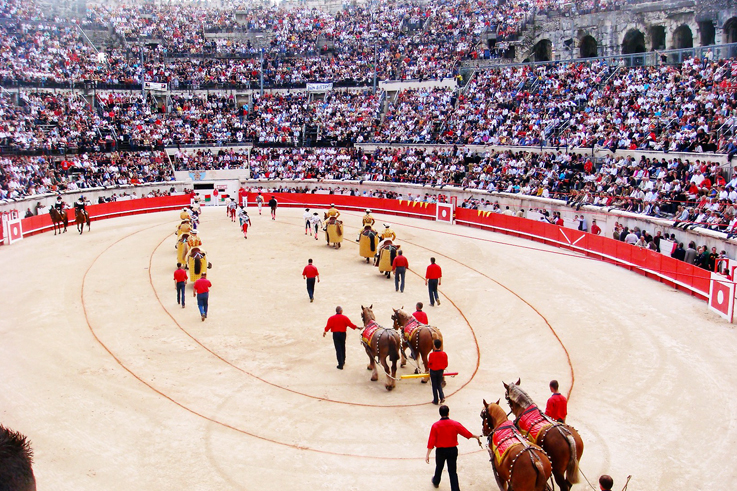 The former Roman city of Nîmes is jubilant during its celebration of Pentecost, an event known as the Féria de Pentecôte. If the bull is king, then partying, dancing and the wines of the Pays d'Oc aren't far behind!
The Féria de Nîmes is a six-day festival during which you can see bullfights, try Sevillian dancing in the bars and follow the Pégoulade, a carnival parade, through the city streets to the sound of peñas (fanfares).
Don't forget to pay homage to the city's gourmet speciality, the fish dish known as brandade de morue, accompagnied by a glass of oak-matured Chardonnay from the Pays d'Oc. Red, white, rosé...
All the colours of Pays d'Oc wines go well with the Féria de Nîmes!
infos
When?
5 days around Pentecost and 3 days in September
Where?
Nîmes