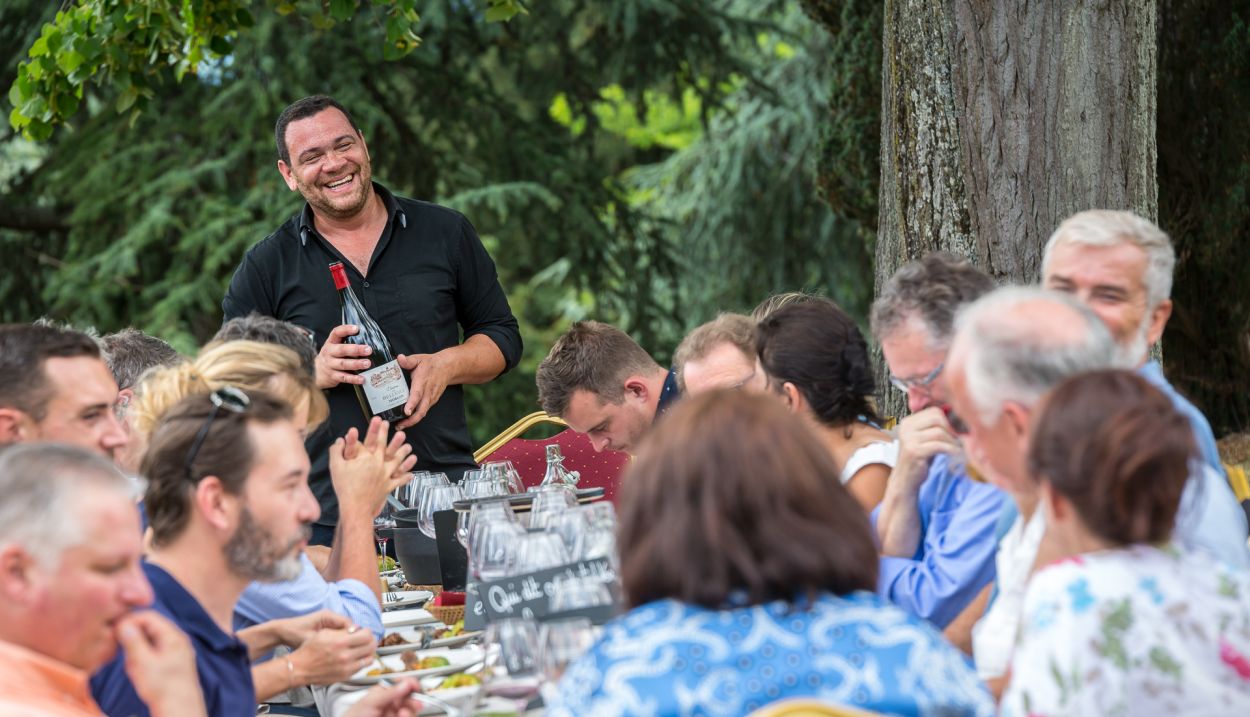 Bienvenue en Beaujonomie... if that sounds like an invitation, then you're right – and not just any old invitation! The winemakers of Beaujolais will meet you in their homes for something to eat and drink, so you can (re)discover their wines in a warm and relaxed atmosphere.
Every year, a large number of wine estates join forces with local chefs to put on a marvellous spread.
In the vineyards, wineries and cellars, the vintners invite enthusiasts, the curious and hedonists alike to a succulent lunch or dinner accompanied by a selection of their most outstanding cuvées.
This weekend of celebration and sharing includes a series of other activities... So, come and meet the men and women who make Beaujolais, enjoying an unforgettable experience in the heart of the vineyard!
infos

When?
In June
Where?
In the heart of the vineyards of Beaujolais
Maison du Tourisme
96 Rue de la Sous-Préfecture
69 400 Villefranche-sur-Saône
Email: bienvenue-en-beaujonomie@beaujolais.com