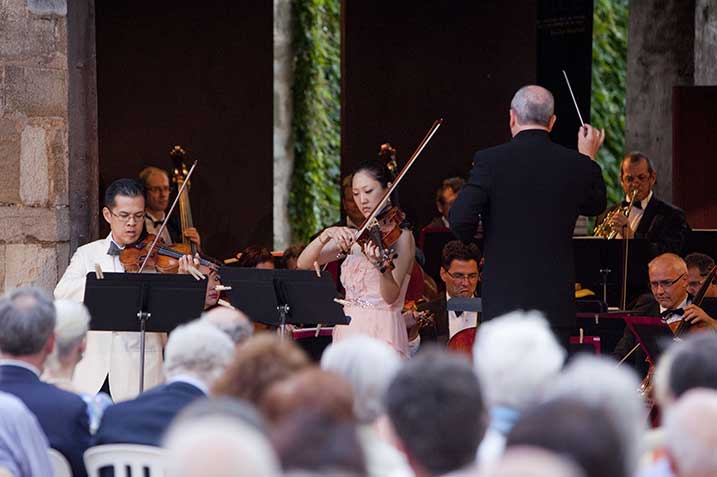 If monks' prayers could once be heard in this former home of the Cistercian order, it is now the modern voices of classical music which vibrate through the walls of Clos de Vougeot Chateau, in an evening enhanced with a tasting of Burgundy wine.
Organized with the prestigious vineyards of the Burgundy region, over the years the The Festival Musique & Vin au Clos de Vougeot has become an unmissable event during Summer.
Highlights from the programme of this exclusive event, which involves incredible artists from the international music scene and young talents with a successful career ahead, include: wine tastings and concerts, meeting the musicians, a master class and a gala dinner.
infos
When?
June
Where?
Clos de Vougeot Chateau
Rue de la Montagne
21640 Vougeot