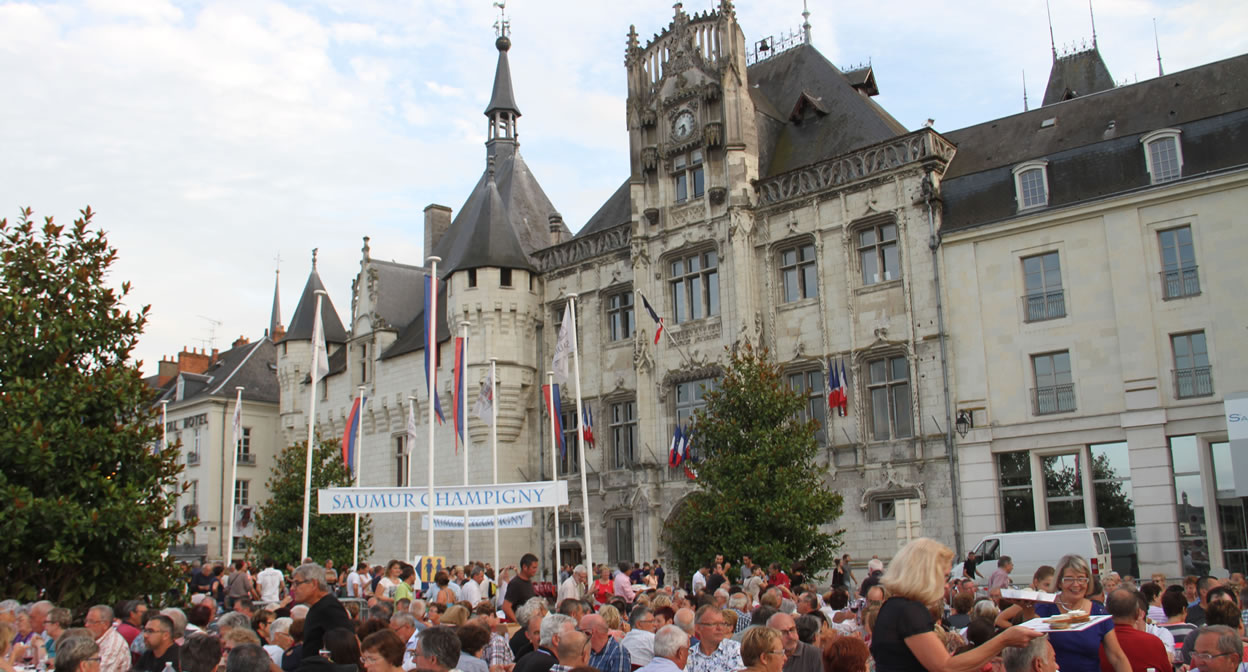 In Saumur-Champigny, winemakers celebrate the Loire this summer.
Local 'terroir' products and a specially made Saumur Champigny entitled the 'Cuvée des 100 Vignerons' - what more could you want for a great party with friends or family? Some music perhaps?
Various concerts will have you singing along (or not!) with the others at your table!
infos
When?
At the beginning of August
Where?
Hôtel de ville de Saumur (Town Hall)
Informations and bookings:
OFFICE DE TOURISME DU SAUMUROIS
8 bis quai Carnot - CS 54032
F-49415 SAUMUR
Tel: +33 (0)2 41 40 20 60
Email: infos@ot-saumur.fr