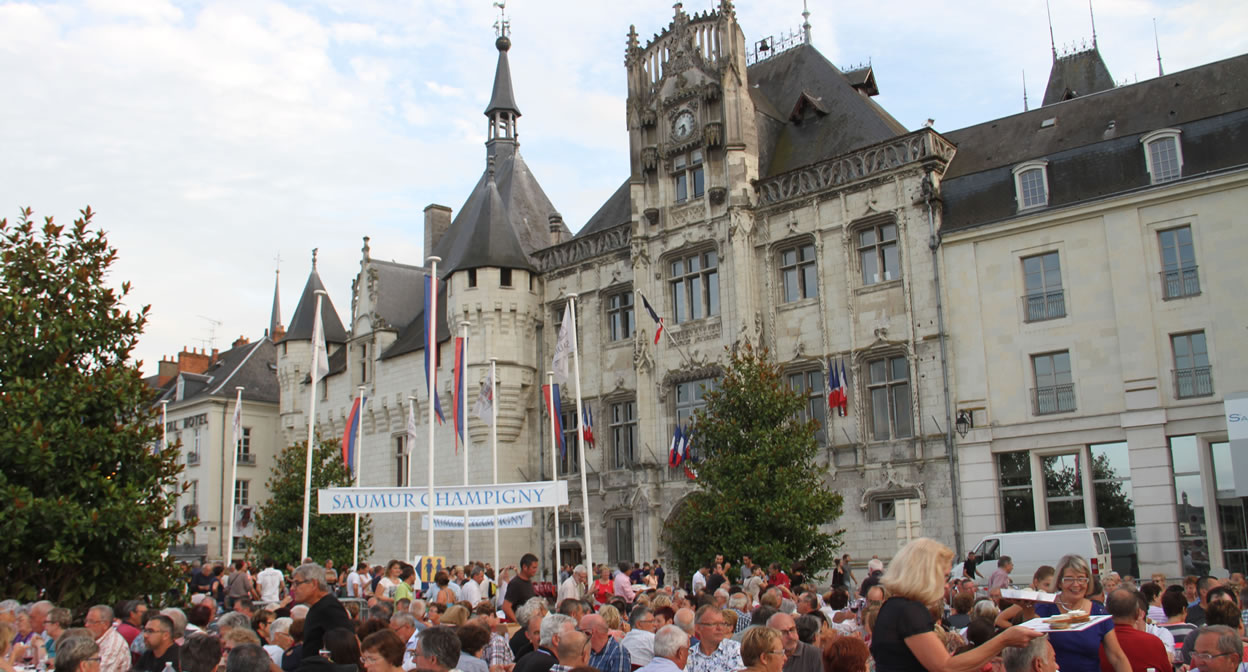 2017 marks the 60th birthday of Saumur-Champigny : a great excuse (if we needed one!) to put its beautiful ruby red colour in the limelight once again. Such a rich, velvety hue calls for a colourful, lively party that will have the Loire dancing in its bed!
3 score years, 6 000 guests and 2 nights of partying no less! The town of Saumur has pulled out all the stops for this very special birthday.
Local 'terroir' products and a specially made Saumur Champigny entitled the 'Cuvée des 100 Vignerons' - what more could you want for a great party with friends or family? Some music perhaps?
Various concerts will have you singing along (or not!) with the others at your table!
infos
When?
Wednesday the 2nd & Thursday the 3rd of August 2017
Where?
Hôtel de ville de Saumur (Town Hall)
Informations and bookings:
OFFICE DE TOURISME DU SAUMUROIS
8 bis quai Carnot - CS 54032
F-49415 SAUMUR
Tel: +33 (0)2 41 40 20 60
Email: infos@ot-saumur.fr