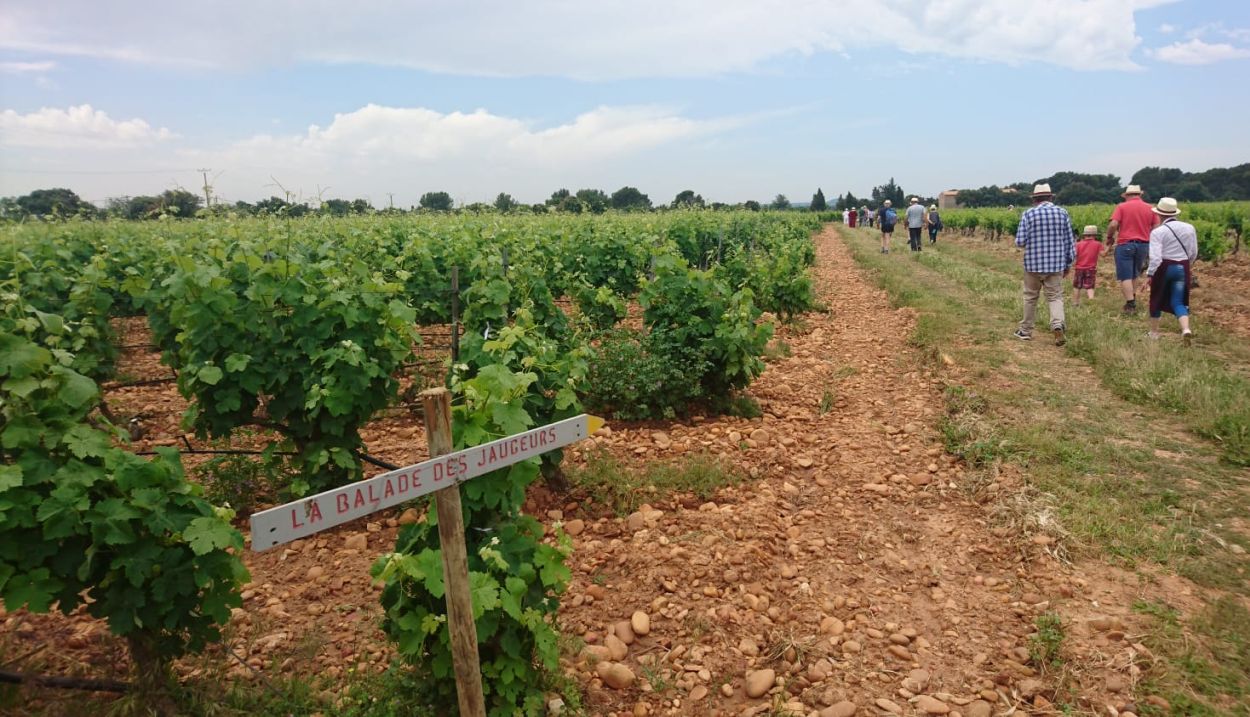 Every year, the Confrérie Bachique des Jaugeurs – a traditional brotherhood of wine tasters and verifiers – arranges a time and place to meet up with winemakers and oenophiles on a wonderful gourmet walk. It's a gathering designed to showcase the Lirac appellation with over 40 vintages, including reds, whites and rosés.
Guided by two jaugeurs in ceremonial dress and accompanied by vine growers who will present their grape varieties, you'll walk along 5 km of vineyard trails.
The walk is punctuated by five stops, when you can enjoy pairings of food and wine prepared in partnership with the Gard aux Chefs, a starred restaurateur association.
The vineyards are transformed for the day into a huge outdoor lunch table!
infos
Where?
Saint-Geniès-de-Comolas 30150
When?
May
Tel.: +33 (0)6 10 27 43 04
Email: jaugeurslirac@gmail.com
Contact the Lou Gard Tour agency to take advantage of this all-inclusive offer with accommodation, restaurant and gastronomic walk
Tel.: +33 (0)9 84 19 38 84
Email: contact@lou-gard-tour.com