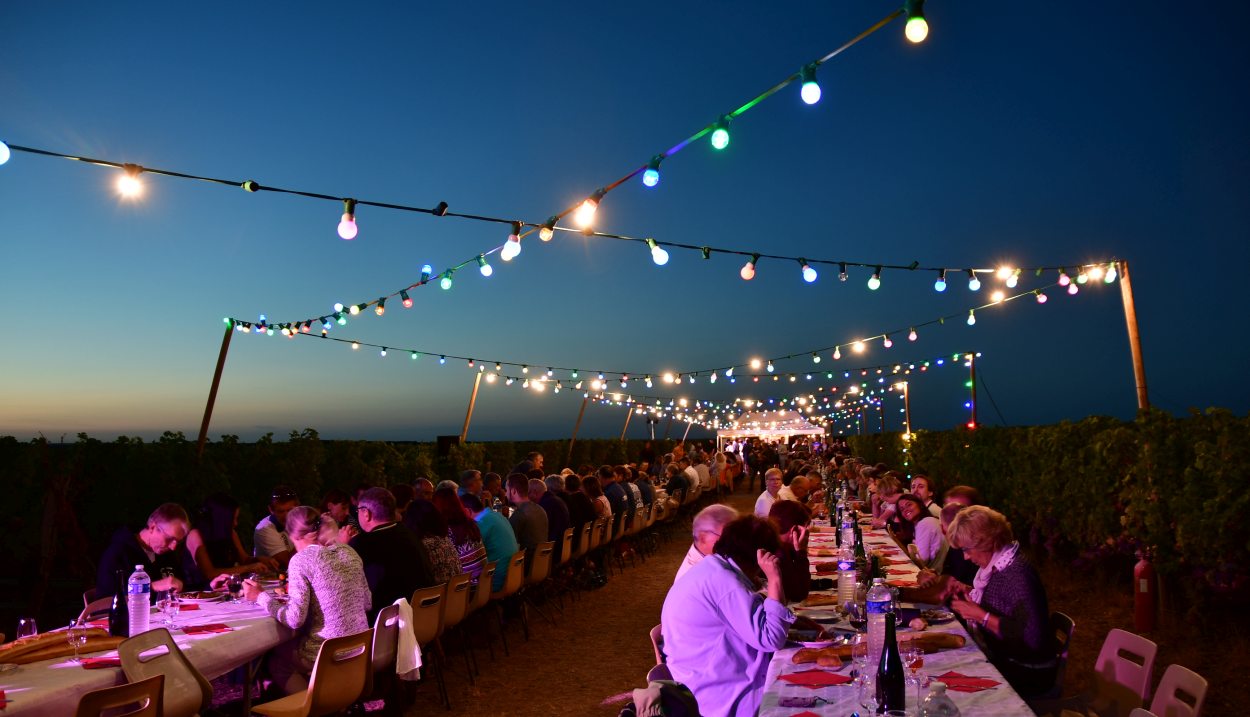 Festivini brings together foodies and the curious every year for a whole host of hedonistic events that showcase the seven Saumur AOC wines. And the programme of festivities reflects the region itself: rich and diversified!
On foot or horseback, by bike or by boat – or to the sound of music – the vineyards invite you to discover their great wealth!
The wine treats in store for you in Saumur come in many guises: sitting down to eat surrounded by vines, enjoying a tasting, visiting the wine market or attending an oenological workshop.
One of the high points of the festival is the themed evening with a unique scenography held at Royal Abbey of Fontevraud, an unforgettable experience based around gastronomy and history.
Not to be missed in any event!
infos
When?
June to September
Where?
FESTIVINI
49 rue du Maréchal Leclerc
49400 Saumur
Tel.: +33 (0)2 41 51 16 40
Email: festivini.saumur@gmail.com