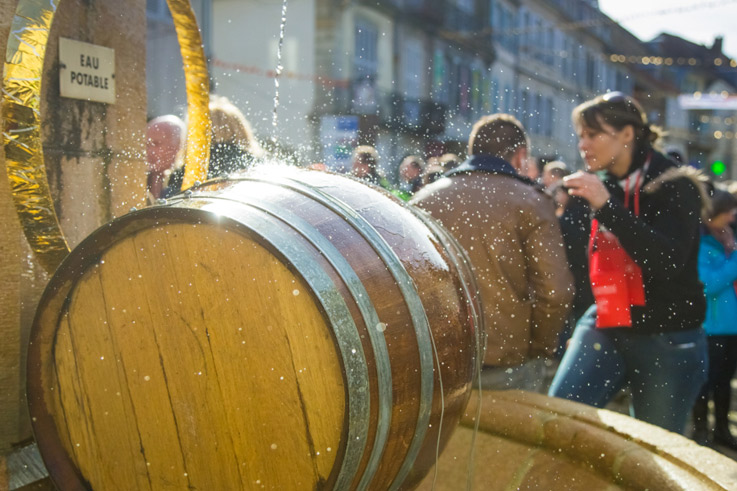 The opening of the vin jaune or 'yellow wine' is back for a new edition.
It's a great opportunity to taste this wine made from Savignin grapes, which is produced in a unique way: once its fermentation process is complete, the wine is matured for six years and three months in an oak cask.
Wearing official, gold-tinted garments, the ambassadors escort the cask, containing 228 litres of yellow wine, to the podium where it is offically opened.
A religious service, auctions, tastings by 70 different winemakers, evenings of fine food … there's so much to enjoy at this exceptional weekend dedicated to the 'yellow gold of the Jura'.
infos
When?
At the beginning of February
Where?
Les Ambassadeurs des Vins Jaunes
Château Pécauld - BP41
39600 ARBOIS CEDEX

Tél : 03 84 66 26 14
Fax : 03 84 66 10 29