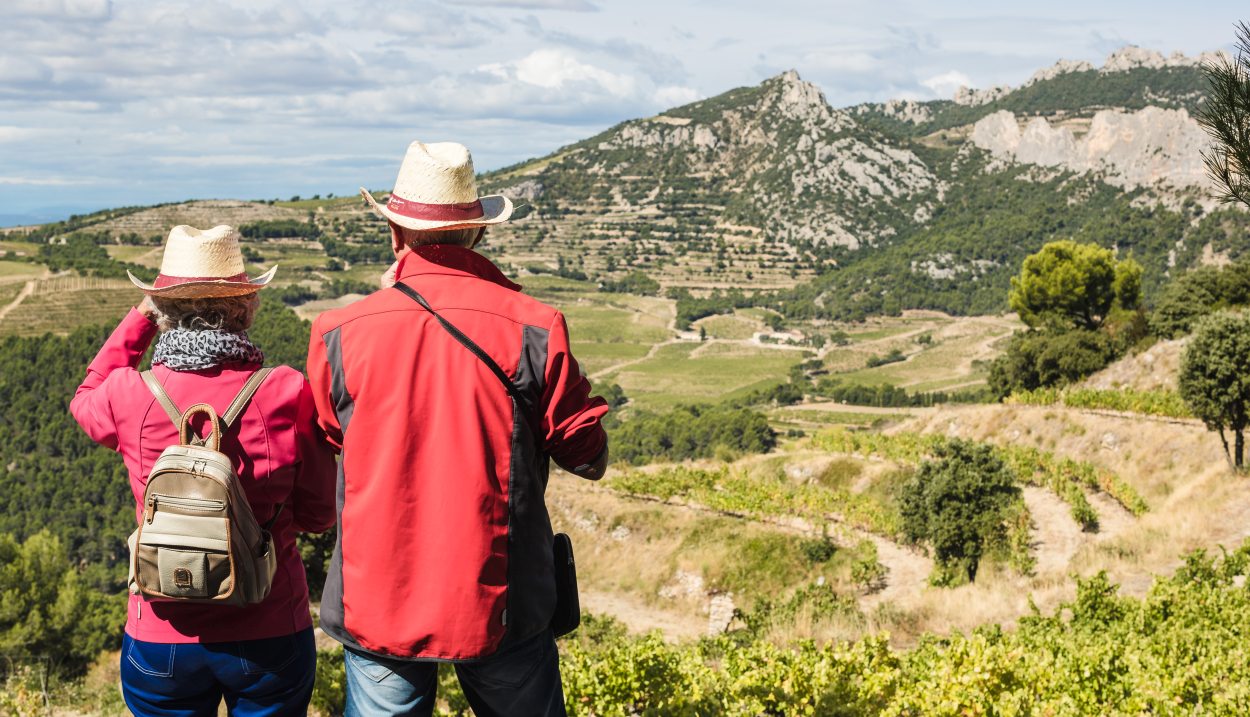 The wine harvest is often a time of coming together and sharing. Which is why Rhonéa has decided to organise "The Chef's Harvest", an event of pure epicurean delight in the Dentelles de Montmirail mountains.
Over the course of one day, chefs – who are also members of the Disciples d'Escoffier – will partner with winemakers to bring an array of flavours to the vineyard.
After an educational walk among the vines, where visitors will discover the terroirs and grape varieties of the Dentelles appellations, wine-gourmets will be treated to a tasting of Côtes du Rhône AOC crus and a gastronomic six-course lunch served in the open air.
Don't miss this first-class wine event!
infos
Where?
Cave Rhonéa Beaumes de Venise - Massif des Dentelles de Montmirail
When?
In September
Rhonéa
228, Route de Carpentras
84190 Beaumes-de-Venise
Phone: +33 (0)4 90 12 41 15
Email: m.benito@rhonea.fr