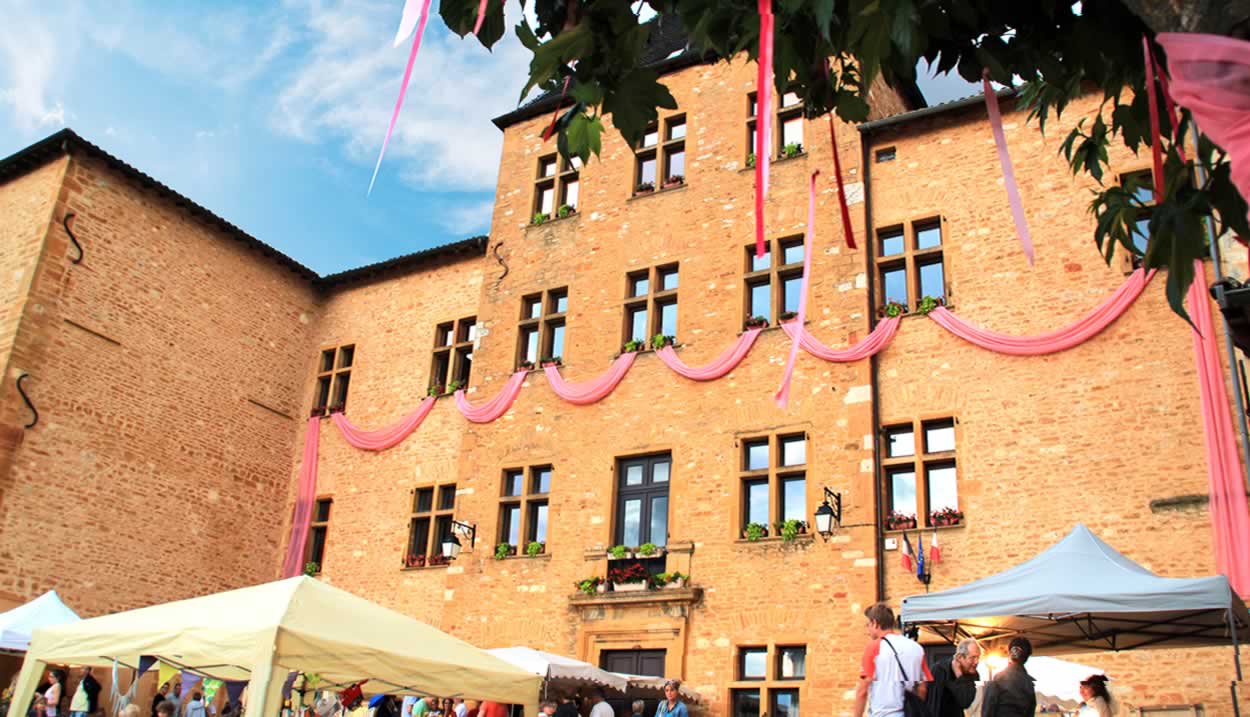 Looking to kick-start your summer with the perfect break in Beaujolais? Head into the heart of the Pierres Dorées, a destination awarded the Vignobles & Découvertes quality label, for a holiday you'll never forget. Learn about the region's rosé wines and local products at one of the many events, attend a performance or explore the picturesque villages. The choice is yours!
From the beginning of July each year, the Pierres Dorées villages take on a rosy hue as historic monuments, chateaux and churches light up when the sun goes down. A packed programme of entertainment awaits you in village squares, among the vines and even in the Beaujolais des Pierres Dorées cellars.
Enjoy a wine tasting, find out about food and wine matching or learn more about the region and its heritage. Or maybe watch some open-air cinema, visit a night market and attend a concert or performance. There's something for everyone!
Due to its popularity, the event has been extended and now runs for the first two weeks in July. The perfect opportunity to discover the rosé wines of Beaujolais in a friendly and fun setting.
infos
When?
First two weeks of July
Where?
In the villages of Beaujolais des Pierres Dorées
More information on the event:
Tourist Office of Beaujolais des Pierres Dorées
9 rue du 3 septembre 1944
69480 Anse
Tel.: +33 (0)4 74 60 26 16