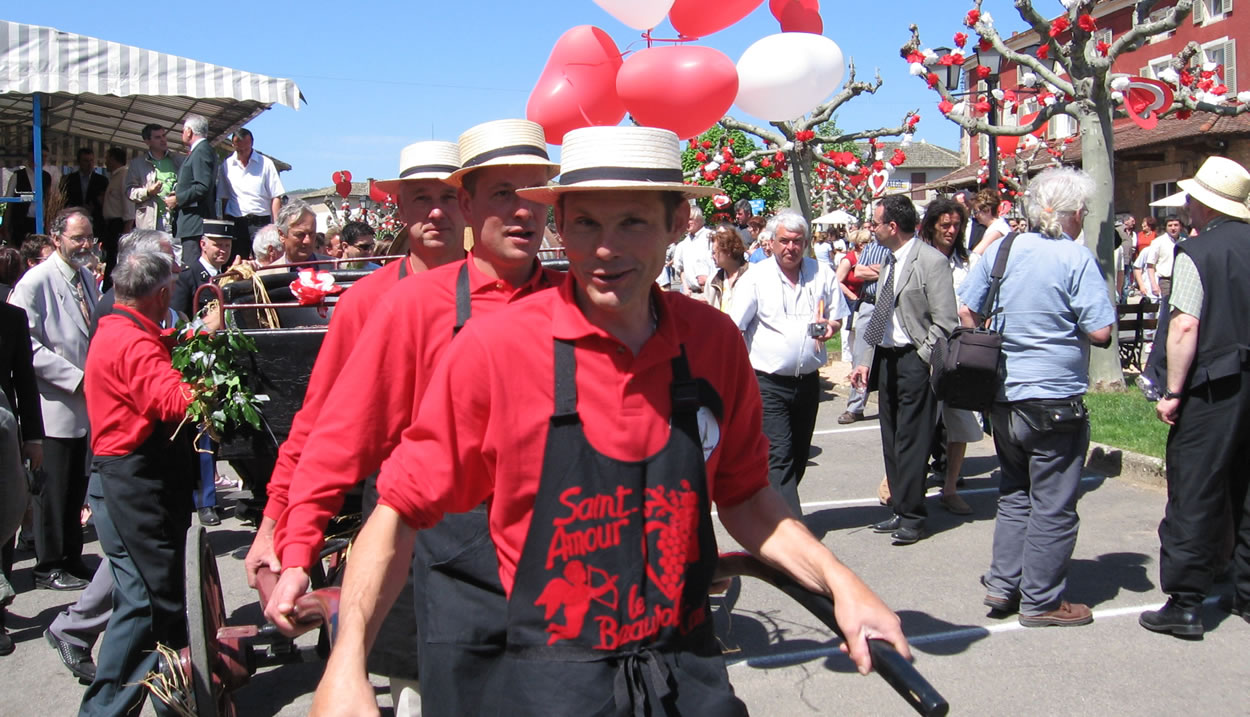 "Don't cast a clout 'till May is out" the saying goes, but in April, why not come to Juliénas to discover Beaujolais wines over a festive weekend that will have plenty of clout with families !
It's springtime... sunshine, new buds and hats are all making an appearance, and so is the wine !
In Beaujolais this year, the Juliénas appellation takes pride of place, but the region's nine other wines are also proudly represented and you can test your palate and taste them too.
You think all that talk of wine will bore the kids? We thought of that too! So we have a family party and children's workshops just for them.
And the cherry, or rather the grape on the cake, a little train to bring young and old on the Beaujolais terroirs route, to discover local winemakers and their cellars.
Stand clear for departure!
infos
When?
End of April
Where?
Cellier de la vieille église Le Bourg
69840 Juliénas
Tél.: +33 04 74 04 42 98
Email: crujulienas@gmail.com